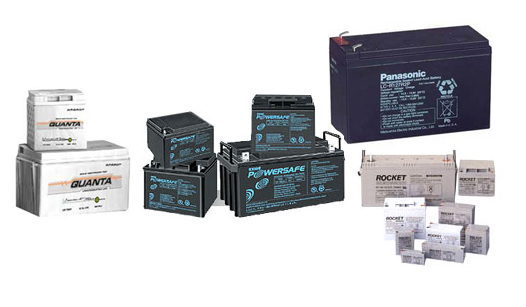 We deal in brands like Exide, Leoch, Powerpro, Rocket, Uplus, Panasonic, Quanta.
APEX is leading battery dealer in chennai .we sell SMF (Sealed and Maintenance free) Batteries in chennai. Stationary Batteries with longer life. and Tubular battery in chennai. Battery is a string of two or more cells in a series, and there are various kinds of batteries like electrolytic batteries, stationary battery, sealed maintenance free battery, tubular battery, etc.
Special Features
Sealed Maintenance free
Free from Orientation Constraints
Eco-Friendly
Easy Handling and No Installation Constraints
Ready-to-use
Long Service Life
Low Self-Discharge
Excellent Charge Retention and Recovering Ability
Superior High-Rate Discharge
High Reliability
Wide Range
Applications:
UPS System, Telecommunication Equipment, Solar Lantern, Emergency Light & Electronic Weighing Scale.
Battery Type
7AH-12V
26AH-12V
42AH-12V
65AH-12V
70AH-12V
75AH-12V
120AH-12V
12AH-12V
17AH-12V
150AH - 12 V
200AH - 12 V